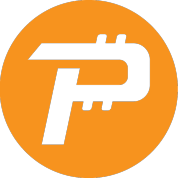 PascalCoin Foundation
PascalCoin Foundation was a non-profit, public company created for the purposes of overseeing the development of the Pascal cryptocurrency.
The PascalCoin Foundation comprised of a board and a DAO which interacted with developers, infrastructure providers, cryptocurrency exchanges on behalf of the community relating to all official matters PascalCoin.
As part of it's charter, the PascalCoin Foundation was the custodian of the Developer Reward generated by the PascalCoin protocol. As these funds belonged to the community and the foundation was only the custodian, the Foundation was responsible for ensuring the funds were appropriated by the Pascal community ensuring full compliance with local jurisdictions.
Sphere 10 was contracted to design and create the foundation and it's internal systems which govern the foundations operations. These systems included a blockchain-based DAO which allowed community to submit proposals for funding as well as appropriate that funding via democratic blockchain-based voting. Sphere 10 was also contracted to execute the foundation as custodian for an interim period before being handed over to a new custodian.