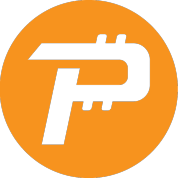 Pascal Coin
Pascal Coin  is a "next-generation" cryptocurrency designed on an "infinitely scalable" architecture co - developed by Sphere 10 Software.
It is based on a simplified account model that mirrors how traditional banks work. Pascal is essentially a decentralized, permissionless bank back-end powered by a deletable blockchain. Just like bank accounts, Pascal users have numbered (or named) accounts that perform transactions to other accounts.
Sphere 10's contributions are many and focused on architectural improvements that solve scaling and introduce compelling new Layer-2 use-cases.
Read whitepapers for more information
Sphere 10's contributions to the Pascal Coin
Sphere 10 Software was deeply involved in the Pascal Coin project and our contributions ranged covered technical, business and management aspects.
Technical
Business
Management
Implementation of a (quasi) Decentralized Autonomous Organization to allow community to propose projects and appropriate funding.

Roll-out of a 50% inflation reduction of Pascal after being released for over a year.

Roll-out of a 20% developer reward for Pascal after being released for over a year

Team management of an open-source project involving 3 full-time developers, 3 part-time developers and other supporting contributors.

Development management using Trello, GitHub and Git-Flow process.